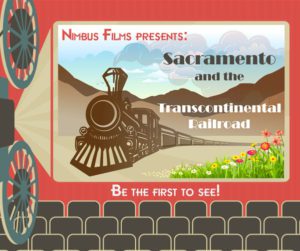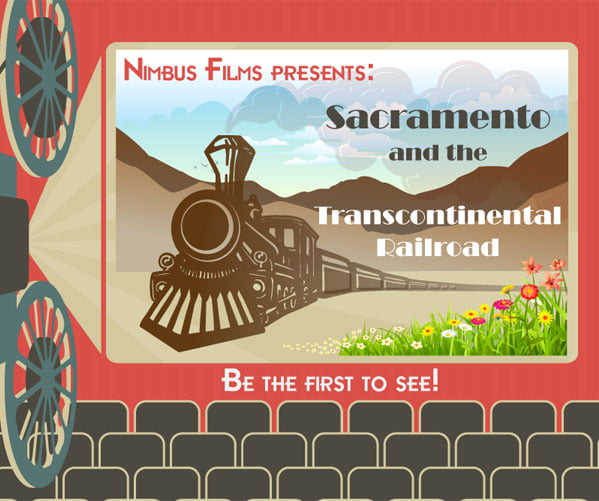 A special film marking the 150th anniversary of the completion of the Transcontinental Railroad.
The amazing story of how Sacramento astonished the world and created the world's greatest railroad.
Join historian and filmmaker Bill George as he follows in the footsteps of the great people who defied the odds and led the way in the greatest achievement of the 19th Century, the Transcontinental Railroad. Connecting America by rail was long a dream of American leaders. But the very thought of scaling mountains, crossing deserts and thousands of miles seemed like madness to many. Abraham Lincoln, Theodore Judah, Leland Stanford and Chinese workers joined together to build what no one else had ever done-"Nothing Like it in the World."
The film will take you to the original construction sites, and explain the cultural, political and economic changes the transcontinental railroad wrought. It is no exaggeration that the railroad changed America and world commerce forever.
The release date is May 10, 2019 but, you can pre-order your copy today
– Only $24.99/$2.00 S+H!
---
Upcoming Events:
Featured in the April-May edition of Sactown Magazine
April 28, 3pm, Bill George speaks at Central Sacramento Library,
828 I St., Sacramento, California 95814
April 6 and April 11, Bill interviewed on the Mark Haney Show,
KSTE Talk 650 at 9am. Also on Facebook Live: www.facebook.com/themarkhaney
The film will air on KVIE Channel Six on these dates and times – May 10, 4pm | May 11, 7:30am | May 12, 6:30pm
May 28, 7 PM  – Film showing Sacramento Historical Society Columbus Hall, 5961 Newman Court, Sacramento.
May 30th, 6:00 pm, California  State Railroad Museum, 125 I Street Sacramento.Featured in the April-May edition of Sactown Magazine